A wide range of apartments
Accurate information and photos
Quick and effective service
Knowledge about Hanoi
Honest and enthusiastic service
Passion for what we do
Welcome to UMOVE -
HANOI APARTMENTS.
Whether you are looking for a new apartment or moving to Hanoi for the first time we will be more than happy to assist with your apartment search or relocation.
Call us to discuss your requirements and we are confident we will find a place that meets your long or short term accommodation needs.
Thank you, the Umove team.
Expat hot areas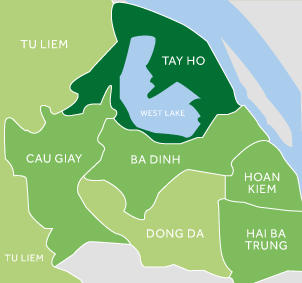 Hot Properties
Ly Nam De St, Hoan Kiem
Lovely studio, quality furnish, bright & clean space in addition with great location, all offers a truly comfortable space for a living.
To Ngoc Van St, Tay Ho
Lovely open plan living, lights come through from each end and the side of apartment which makes the space truly sunlit & airy. Good-sized balcony, well designed with the area of kitchen/ laundry - bright space with washer in unit.
Au Co St, Tay Ho
Tucked away in small alley of Au Co street. Beautiful corner apartment block, bright, new , quiet and clean unit offer a comfy living.
Xuan Dieu St, Tay Ho
Situated in motor-bike lane of Xuan Dieu street, truly bright, airy, charming space with lovely interior, balcony, great privacy. Block with lift, good parking, communal terrace.
Giang Vo St, Ba Dinh
Brand-new apartment in Giang Vo, cozy space. Block with lift, security guard, easy parking. Close to all amenities.
More