A wide range of apartments
Accurate information and photos
Quick and effective service
Knowledge about Hanoi
Honest and enthusiastic service
Passion for what we do
Welcome to UMOVE -
HANOI APARTMENTS.
Whether you are looking for a new apartment or moving to Hanoi for the first time we will be more than happy to assist with your apartment search or relocation.
Call us to discuss your requirements and we are confident we will find a place that meets your long or short term accommodation needs.
Thank you, the Umove team.
Expat hot areas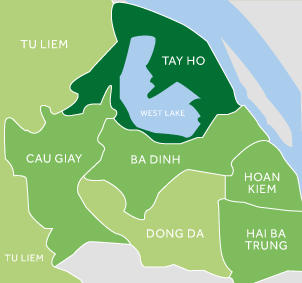 Hot Properties
Apartment for rent in Hoang Hoa Tham street
Dang Thai Mai St, Tay Ho
Offer a comfy stay in lovely neighborhood, this apartment of 100sqm boards high quality fitting with made in Japan fridge, make in Japan washer/dryer, powerful air-conditioner. The vertical gardens with a green look and for a fresh air in bedroom.
More