A wide range of apartments
Accurate information and photos
Quick and effective service
Knowledge about Hanoi
Honest and enthusiastic service
Passion for what we do
Welcome to UMOVE -
HANOI APARTMENTS.
Whether you are looking for a new apartment or moving to Hanoi for the first time we will be more than happy to assist with your apartment search or relocation.
Call us to discuss your requirements and we are confident we will find a place that meets your long or short term accommodation needs.
Thank you, the Umove team.
Expat hot areas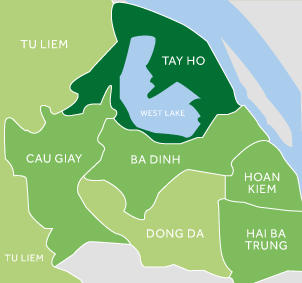 Hot Properties
Hao Nam St, Dong Da
This apartment block is quietly set back from the street with modern interiors and open plan living, spaciously combined living / dining area . Sunlit bedrooms, two bathrooms are all fitted with cabin. With benefit of panoramic views from the roof top terrace, it won't last long.
Tran Hung Dao St, Hoan Kiem
More