A wide range of apartments
Accurate information and photos
Quick and effective service
Knowledge about Hanoi
Honest and enthusiastic service
Passion for what we do
Welcome to UMOVE -
HANOI APARTMENTS.
Whether you are looking for a new apartment or moving to Hanoi for the first time we will be more than happy to assist with your apartment search or relocation.
Call us to discuss your requirements and we are confident we will find a place that meets your long or short term accommodation needs.
Thank you, the Umove team.
Expat hot areas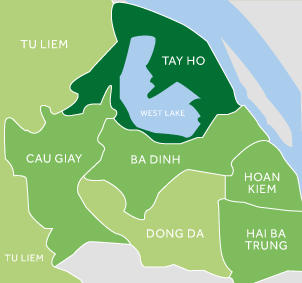 Hot Properties
Service apartment for rent in Tay Ho
Set in block of 6 only, beautifully designed, feel home, quiet location in addition with quality furnish, this unit is truly comfy and convenient for a long stay with love at the first sight.
Serviced apartment for rent in Ba Dinh
Nice 01 bedroom apartment nestled in a quiet street, positioned on the fourth floor of the renovated block, 40meters to the main road. Roughly 50sqm. just few blocks away from Lotte Tower, close to mini mart, market, restaurants, easy parking.
More