A wide range of apartments
Accurate information and photos
Quick and effective service
Knowledge about Hanoi
Honest and enthusiastic service
Passion for what we do
Welcome to UMOVE -
HANOI APARTMENTS.
Whether you are looking for a new apartment or moving to Hanoi for the first time we will be more than happy to assist with your apartment search or relocation.
Call us to discuss your requirements and we are confident we will find a place that meets your long or short term accommodation needs.
Thank you, the Umove team.
Expat hot areas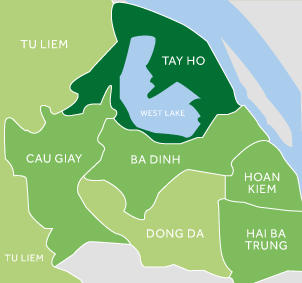 Hot Properties
Pho Duc Chinh St, Ba Dinh
Tu Hoa St, Tay Ho
Beautiful 01 bedroom apartment in Tu Hoa street, modern block with easy parking, communal terrace overlooking the lake.
Tay Ho St, Tay Ho
This stunning residence offering contemporary designs of undeniable refinement, abundant of natural light, generous living/dining area with floor to ceiling windows, full bathroom with modern kitchen, internal laundry, air-conditioning central system, secure car space...
Doi Can St, Ba Dinh
Bright space set in the front of small block, neat and clean studio apartment in Doi Can street.
Vong Thi St, Tay Ho
Beautiful studio apartment, truly comfy and quiet space. Set on the security building, with stunning roof terrace, easy parking.
Ly Nam De St, Hoan Kiem
Lovely 01 bedroom apartment, quality furnish, bright & clean space in addition with great location, all offers a truly comfortable space for a living.
Serviced apartment for rent in Tran Phu
Sensational 2 bedroom corner apartment, positioned in the very heart of the city in Eastern Ba Dinh at the fringe of Old Quater, perhaps the most leafy area in Hanoi. Security block, lift access, stunning terrace.
More