A wide range of apartments
Accurate information and photos
Quick and effective service
Knowledge about Hanoi
Honest and enthusiastic service
Passion for what we do
Welcome to UMOVE -
HANOI APARTMENTS.
Whether you are looking for a new apartment or moving to Hanoi for the first time we will be more than happy to assist with your apartment search or relocation.
Call us to discuss your requirements and we are confident we will find a place that meets your long or short term accommodation needs.
Thank you, the Umove team.
Expat hot areas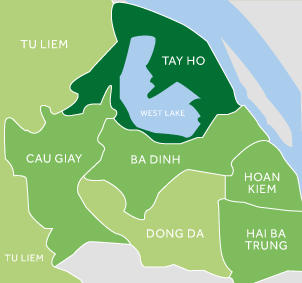 Hot Properties
Xuan Dieu St, Tay Ho
Situated in motor-bike lane of Xuan Dieu street, truly bright, airy, charming space with lovely interior, balcony, great privacy. Block with lift, good parking, communal terrace.
Giang Vo St, Ba Dinh
Brand-new apartment in Giang Vo, cozy space. Block with lift, security guard, easy parking. Close to all amenities.
Le Duan St, Dong Da
Located in a whisper quiet position and close to Thong Nhat Park, you will find this light filled apartment warm and welcoming. Stylishly finished with low maintenance modern interiors. Moments to lake, park. Superbly stunning terrace!
Au Co St, Tay Ho
Positioned on one of the most quite and fresh areas of the West Lake, truly local neighborhood, high quality furnish...
Pham Huy Thong St, Ba Dinh
Cau Giay
Corner bright and just new apartment offers a comfy living. Bright , clean and open plan living unit in addition with green view. Don't miss it!
Pho Duc Chinh St, Ba Dinh
Tu Hoa St, Tay Ho
Beautiful 01 bedroom apartment in Tu Hoa street, modern block with easy parking, communal terrace overlooking the lake.
More