A wide range of apartments
Accurate information and photos
Quick and effective service
Knowledge about Hanoi
Honest and enthusiastic service
Passion for what we do
Welcome to UMOVE -
HANOI APARTMENTS.
Whether you are looking for a new apartment or moving to Hanoi for the first time we will be more than happy to assist with your apartment search or relocation.
Call us to discuss your requirements and we are confident we will find a place that meets your long or short term accommodation needs.
Thank you, the Umove team.
Expat hot areas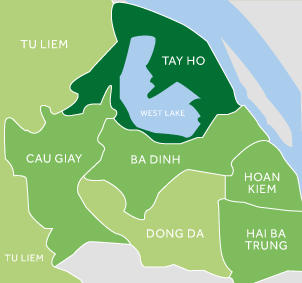 Hot Properties
Cau Giay
Corner bright and just new apartment offers a comfy living. Bright , clean and open plan living unit in addition with green view. Don't miss it!
Thuy Khe St, Ba Dinh
Amazing penhouse studio with the lake view from afar, all in one price included electrical bill. Few more steps up to the terrace where you can set your hear on. Don"t miss it!
More